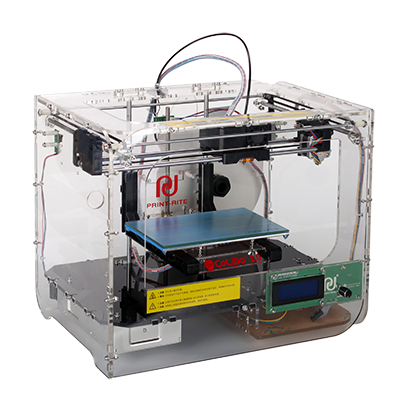 3D Printer Support
CoLiDo Desktop 3D Printer 2.0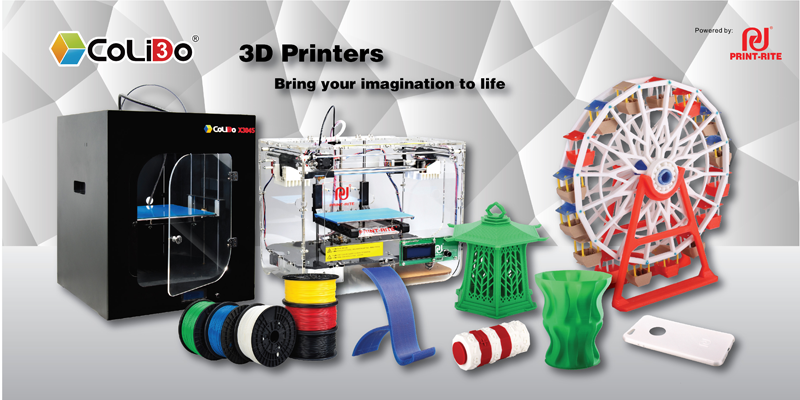 Tianwei own research and development, has more than ten patents, combined with the United States leading scientists developed the material PLA / ABS exclusive formula, to bring you an unprecedented 3D three-dimensional printing.
Tianwei (Ansett) Co., Ltd. (Print-Rite (A & J) Limited) is a specialized agency providing a wide range of printing supplies, but PRINT-RITE ( "Tianwei") brand of Hong Kong and Macau distributor. The company was established in 1981, we have always been committed to providing high-quality printing supplies and stationery supplies to local business partners, wholesalers and distributors. Tianwei (Ansett) In addition to providing a range of high-quality PRINT-RITE products, but also actively provide customers with diverse and cost-effective service, so as to allow them on the printed program strategist, at the lowest cost to print.

High fineness
CoLiDo equipped with self-developed high-precision nozzle, optimum density print mode can be accurate to 0.1mm (100 microns). Even in the face of very fine intricate designs can be almost freely.

Great plastic space
CoLiDo have more than the average DIY 3D printer or plastic space entry, printable maximum effective range of 225x145x150mm, and can print through different parts and assembled into a large volume of work.

Low noise
CoLiDo not make a noise nuisance near the operating environment, in the general print only issue about 6dB sound at home or even office workers print room is also very quiet.

Cost-effective
CoLiDo very affordable pricing, performance and print out of the mold can be comparable to high-end printer, it is definitely the first choice for general household use Order junior home.

High-wire
CoLiDo wire used in conjunction with the United States by Tianwei wire authority with R & D, the material used by foreign imports, not only to enhance the print fineness and stability, as well as model provides rich colors.

One button operation
CoLiDo user interface provided by simply rotating a button control from the LED screen you can see all the information is very easy to use.

PLA / ABS wire
Tianwei provide up to 12 colors of wire to CoLiDo, you can print out as a colorful model. In addition, we continue to progress, you want to develop more types of wire, such as wood, gold and so on. In addition, for the convenience of home with the storage and installation of wire, in addition to the general wire drum circle, we also prepared a cassette with the home line for selection, in addition to the design of a more easy to install, the wire can also provide adequate protection, so wire from the external environment due to deformation or damage, but also dust and moisture in the factory.

Without connecting the computer
CoLiDo operation interface is very easy to use, the body has a LED display screen can provide different options to operate with a home next to the fuselage SD Card and USB slot. SD CARD Plug and Play, can be directly read files 3D printing and direct printing. Also comes with Tianwei house developed apps REPETIER-HOST, can be used in home computer printer settings and other third-party 3D file conversion and printing.